FoxDot is my choice in experimenting with Music since October 2017. Before I tried myself in SuperCollider, a computer language dedicated for audio analysis and synthesis. With FoxDot, I can use my Python skills to play instruments, that has been created by SuperCollider, and played with its audio server. FoxDot is quite a musical composer through its time-related changes, that can programmed manually in real-time (live coding) and/or automatically (generative).
What is live coding?
Live coding is a new direction in electronic music and video, and is getting somewhere interesting. Live coders expose and rewire the innards of software while it generates improvised music - toplap.org
What is generative music?
Generative music is a term popularized by Brian Eno to describe music that is ever-different and changing, and that is created by a system. - wikipedia.org
Project FoxBox
In my project, I want to use FoxDot code to run and play music for street musicians. It means, that every instrument player / singer has a chance to compose their own music in their home studio (laptop with sound system in ones bedroom) and take it to the street, using the musicbox FoxBox (FoxDot Musicbox). This project is W.I.P., all hardware is set and connected so far, it is to time and python skills to get it going further.
Update 17.08.23
There has been a change in my approach. I moved with my afford towards a live coding system that also can play recordings like a jukebox, but has the capability to be used as real-time composer box.
Gallery of current final version of FoxBox
---
New components:
Solarpanel with controller
Hdmi socket
Usb socket with 2 USB 3.0 slots
12V Battery
Keyboard
7 inch Touchscreen
Mount for solar panel (Transport)
Mount for keyboard and screen
Old components:
Raspberry Pi 4 with wolfson sound card
12V amplifier with 2 20W Loudspeaker in stereo
2 channel microphone input via 6.35 mm Jack
Audio out via 3.5mm Mini Jack
External USB to copy new compositions onto the internal SD card, or connect an external instrument / keyboard
LED 16X2 and Rotary Encoder with button as user interface
Battery voltage display
12V DC input to charge battery
Internal Ethernet extension to connect a laptop directly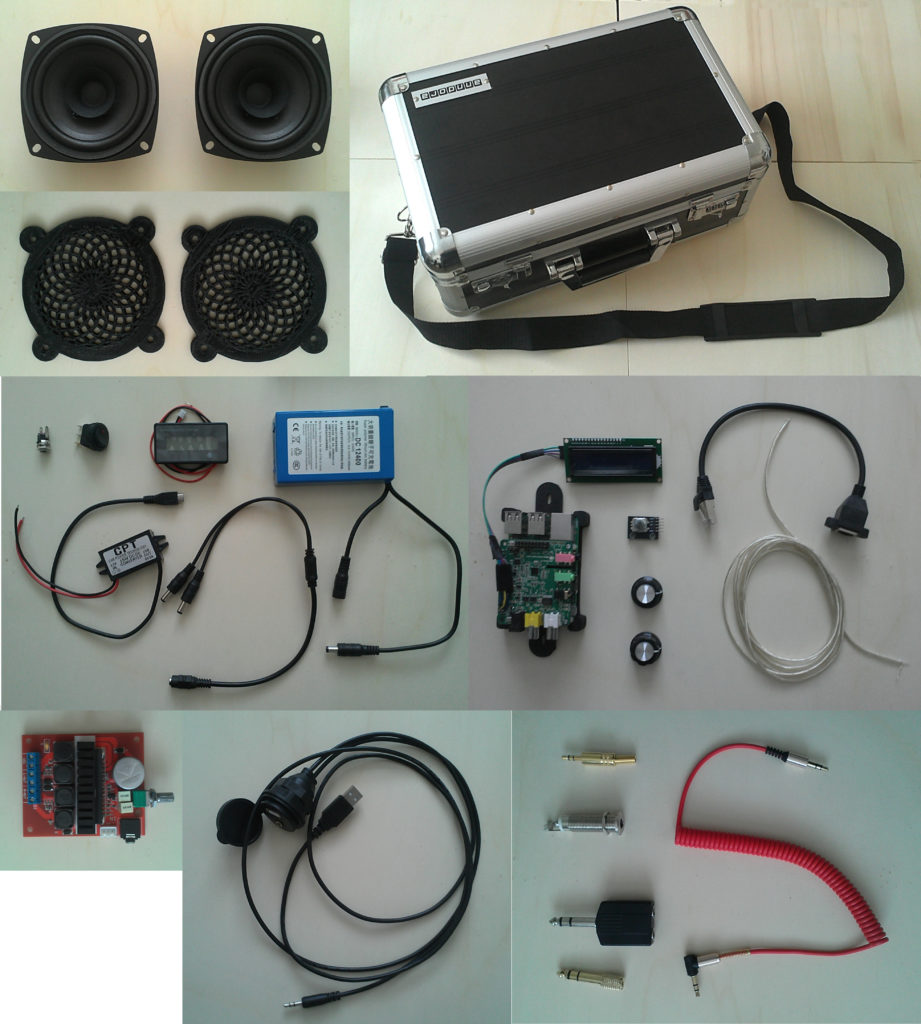 Some examples: iShapeNoise on SoundCloud