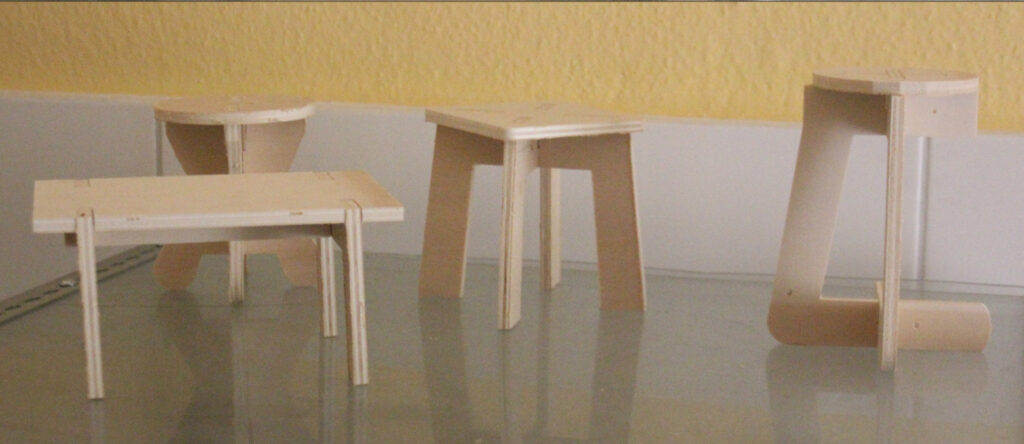 In the past months, the LoT >> Library of Things project moved ahead. The domain remains www.libraryofthings.cc
Many changes has been made in order to continue in a better frame for people to be able to participate as Designers, Makers, Professional and Hobbyists alike.
Progress in detail
Firstly
I moved the library database from my own server host to GitLab. It has a similar structure based on git, which made it somewhat easier to convert. I left the WikiMedia version behind in favor of a git-based database.
GitLab is a web-based DevOps lifecycle tool that provides a Git repository manager providing wiki, issue-tracking and continuous integration and deployment pipeline features, using an open-source license, developed by GitLab Inc.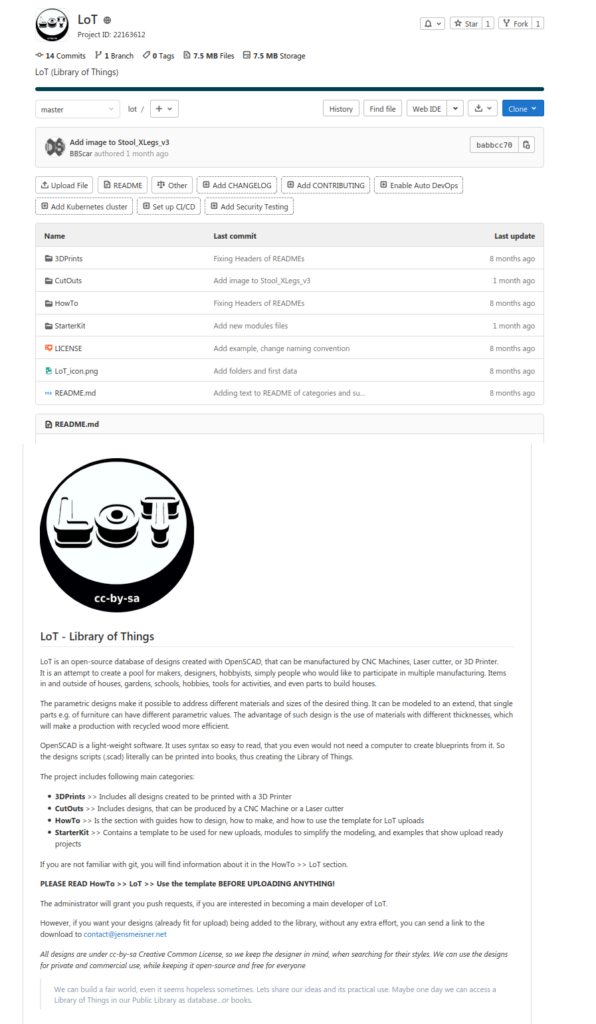 One excellent feature is a 3D preview option for files with .stl extensions. These can be added to /files beside the actual design in .scad format.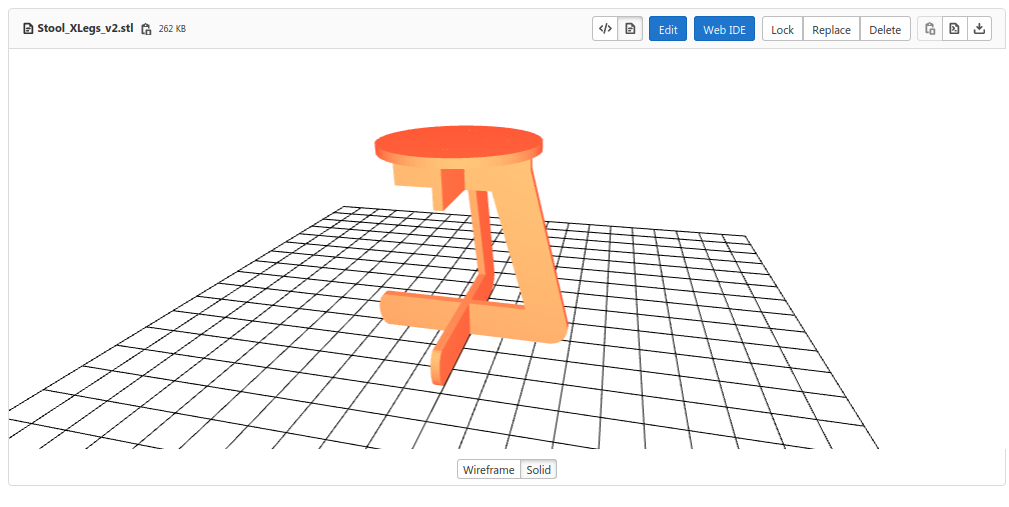 The database has an example and template that can be used to add own designs to LoT. I offer a workshop "How To >> LoT" to help getting started. This course can be hold in English or German, as IRL or Online event.
https://jensmeisner.net/lot-library-of-things-how-to-model-and-to-use/
Secondly
After starting with designs (e.g. stools) using machines in a FabLab, I came to the awareness, that this will bring me towards higher costs in prototyping soon, including a raising demand on storage place for tested designs.
In conclusion, I opt out of the FabLab membership and used the money (Thanks for the Family support too), and bought a CNC 3040 Router built with an aluminium frame. This is an excellent piece of machinery for this price.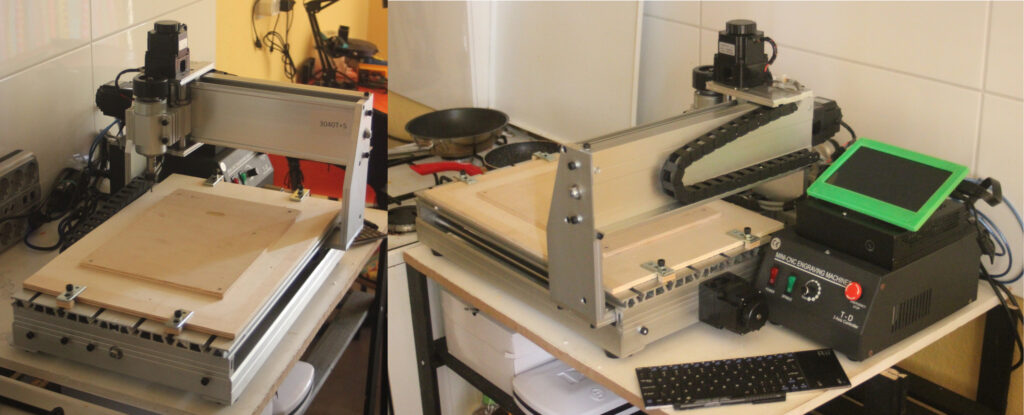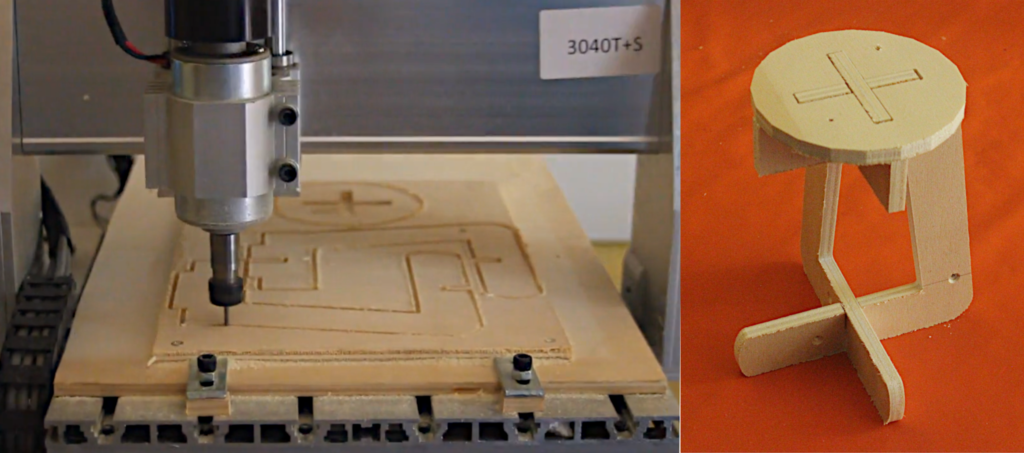 Soon I realized, a CNC machine in your kitchen needs a case. To avoid dust, noise and safety issues, I got old acrylic sheets and a metal shelf. Now the CNC Router is in working condition.

With the CNC Router as part of subtractive manufacturing, a 3D Printer as additional additive manufacturing procedure, and the online platform, the focus comes back to actually designs.
Here some examples >>