BlocksCAD: 3D Modeling with Code for Kids (DE/EN)
BlocksCAD: 3D Modeling with Code for Kids is offered online due to COVID-19 restrictions.
Description:
BlocksCAD4Kids is a course that teaches children and/or teachers how to create 3D models with BlocksCAD. BlocksCAD uses visual building blocks or puzzle pieces, which are modified and put together as elements. These blocks generate the code in the background that creates the 3D models.
The course can be hold in English or German. Taking into account the current level of knowledge of the children. The course leader will provide questions and translations into German or respectively into English, if necessary so that the children can follow the course content.
Age group
Teacher >> none
Kids >> 9 - 12 years
---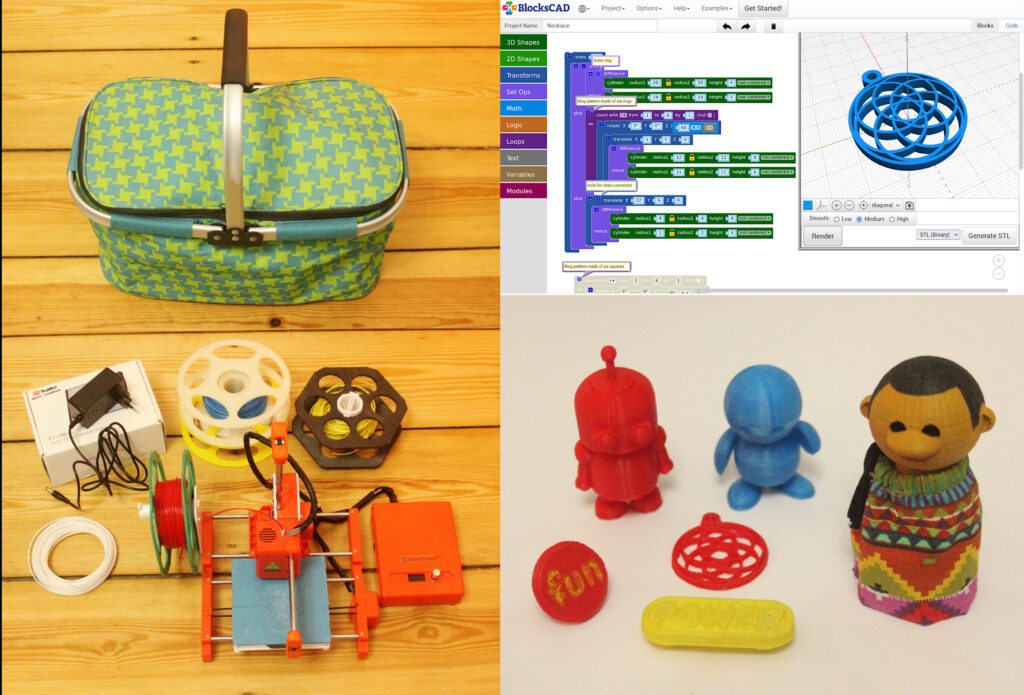 We will complete small exercises together to learn the various elements of the colorful modeling program. Each day ends with an exercise in which the children will consolidate their new knowledge.
The instructor also a mini 3D printer to show the children how to turn designs into real things. This gives the children a direct, real "maker" experience, even without their own printer.
The printer is specially designed for children and is available on the Internet for around 110 euros. Flyers for parents are available in the course, which includes specifications of the printer and a direct link to an online shop.
Printer leaflet (German)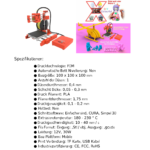 ---
Course Index
Lets make the first steps
Lets build a little lollipop
Lets build an umbrella
Exercise 1
Lets build a house
Exercise 2
Lets create a cup
Exercise 3
Lets create a key chain
How to create a heart
Exercise 4
How to use BlocksCAD to do your math?
Lets build a Pavilion
Exercise 5
Create a pine tree
Exercise 6
Lets build a forest
Exercise 7
Example: Finger Ring
Example: Necklace
Exercise 8
Example: Head for Finger Puppet
Exercise 9
Example: Robot
Example: Shoe Tag
Exercise 10

---
Workshop Materials
---
Online Version of BlocksCAD
---